We're making check-ins more remarkable by giving you more chances to upsell stay products and services like breakfast and dry cleaning to guests when they check in.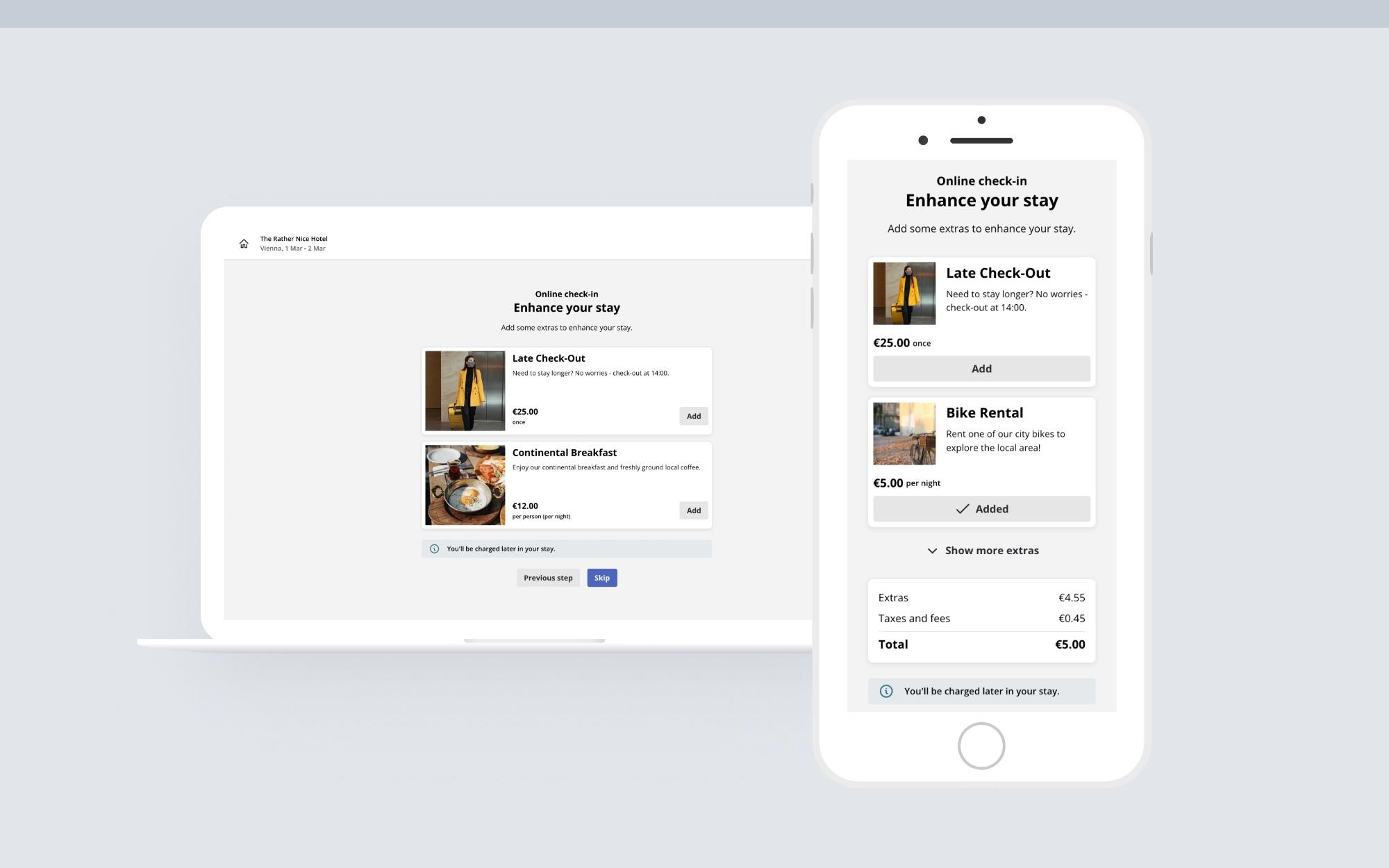 Now, guests can choose products and services to add to their stay during online check-in. Every property can customize the options Mews displays to guests, so you can raise revenue while providing guests a more tailored experience.
To set this up, go to product options and select "before check-in" under promotions. While checking in, guests will choose the products and services they want to enjoy during their stay.
Guests checking in on their phone will now see images of available products and services. You can improve their experience by uploading your own images.
Want to take advantage of all the options Mews offers during check-in? Read this guide to learn more.