We've updated the Product report to make it easier to find key information about guests and services to help you plan your operations more smoothly.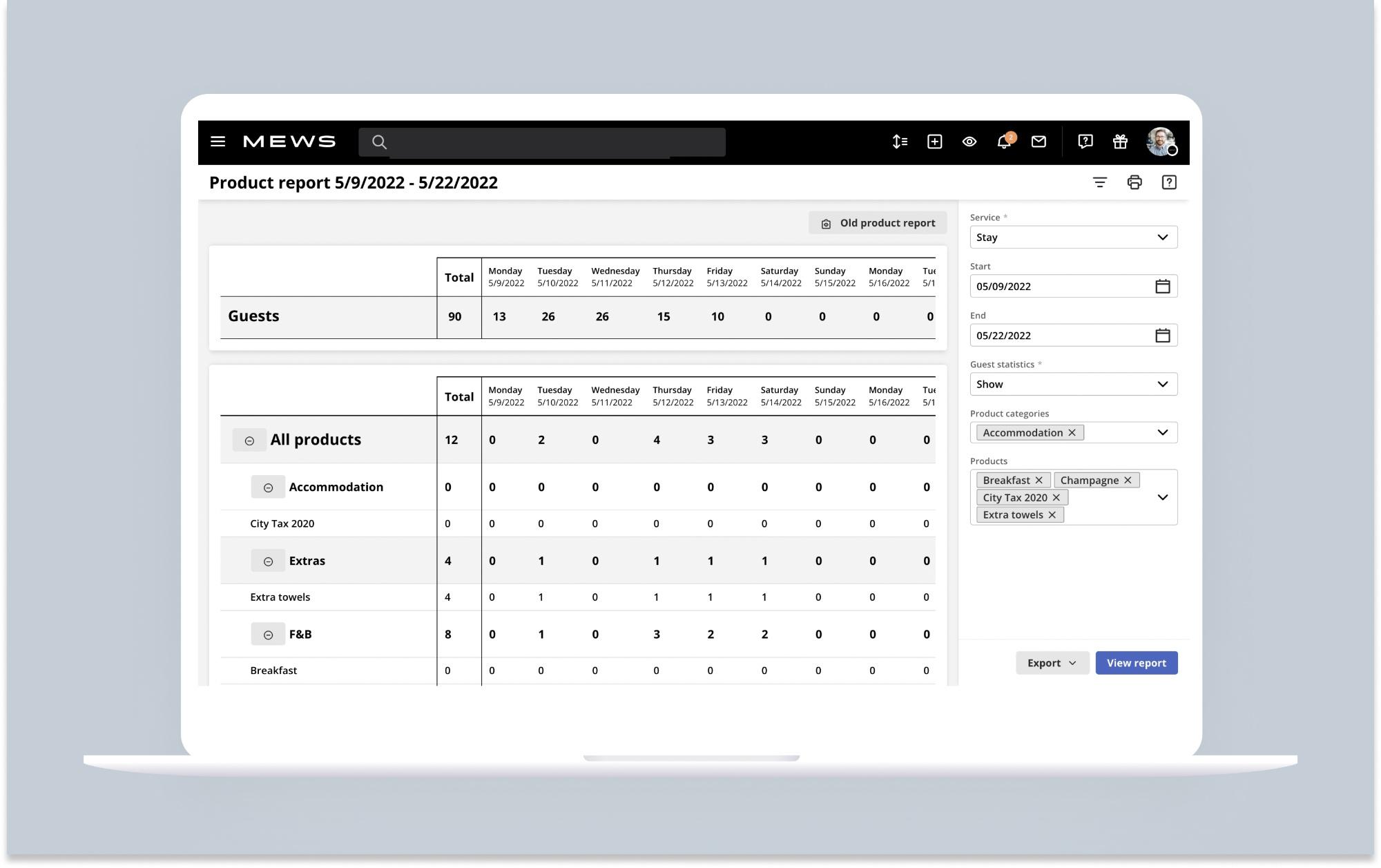 You can now select from a variety of dropdown menus, filters and tags to find the exact information you want when you need it.
For example, totals are now clearly displayed in per day, per product, and per product category views. Previously, you would need to scroll horizontally until the end of the selected period to find this information.
To help with feedback on this new feature, we've given you the option to toggle between the old and new product reports for a limited time.
For more information about the new Product report, click here.